At Clifford Morton we pride ourselves on building long term relationships with our clients. The ethos is a simple one – it is mutually beneficial when our client's investments are successful.
Across many years of introducing clients to investment opportunities we have found that rather than continually chasing new customers, we are most successful when working with a portfolio of happy clients. These are individuals who are more likely to return to us, spread the word about Clifford Morton and ultimately our business grows.
With this customer focused attitude at the heart of everything we do, it is of course pleasing when a client takes the time to write and leave us a testimonial.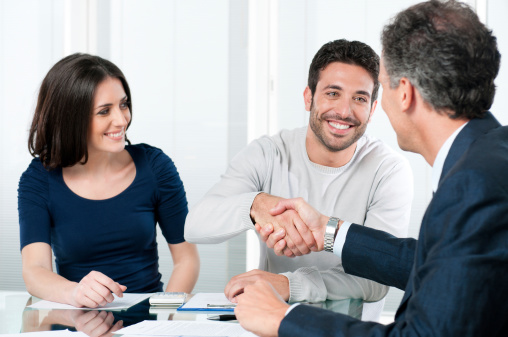 Wes Wilson – August 2021
To whom it may concern,
I have known Scott since October 2019. During that time he has introduced me to several investment opportunities into which some I have invested.
Any questions or concerns that I have had about the investments during the last two years have been answered promptly with explanations.
I have no hesitation to invest in future investments recommended to me by Scott.
Phil Oltuch – July 2021
Bradley has been my financial consultant since 2017. During that time he has been more like a friend than advisor.
I have always found him genuine, helpful and can't speak more highly of him.
Geraldine – July 2021
For over four years Bradley has been my go-to person for help and recommendations when wanting to make investments with good returns, but without tying up my funds long term. I have found Bradley to be open and honest, and in no way pushy.
With Bradley's help I have made at least 15 different investments, many of which have already successfully run their full term and repaid the capital invested along with all interest due.
If you need help and advice with this type of investment I wouldn't hesitate to recommend contacting Bradley.
Bharati Patel – Jun 2021
Bradley, following your request of testimonial statement covering my experience of working with you for well over four years now.
I have always found you very helpful, given the right guidance, honest opinion and caring person.  Always happy to help and supportive.
Ian Brace – July 2021
To Whom it may concern,
I am writing this letter to recommend the financial services that Mr Scott Morton offers.
I have worked with him as a client for several years.
I can say that he has always offered a quality service and that I have been happy with his recommendations.
Martin Rigby – July 2021
Bradley is an excellent investment consultant. He suggests up and coming good investments and keeps me up to date with my current status. Bradley is a real asset to Clifford Morton.
Peter Davidson – July 2021
My dealings with Scott Morton are always interesting and useful in pointing out opportunities for financial investments that aren't always easy to find. That's not to suggest that there is anything doubtful about them from my experience but then I have work to do other than searching the market. So it's useful and welcome to have someone to provide possible opportunities.
Scott and his colleagues keep in touch but not so often that it could be an irritant and our conversations can be lengthy which suggests to me that he is keen to involve in full explanations and forthright discussion.
The investments suggested are well worth considering and I'm pleased thus far with the results of these.
Lance Greenwood – July 21
I introduce myself Lance Greenwood and hereby enclose my testimonial to Scott Morton of Clifford Morton.
I have known Scott for many years and he has always acted professional and friendly during our dealings and on many occasions has given me sound, impartial advice. I have made several investments through Scott and have always been more than happy with the results.
Whilst I am only a small investor compared to some of Scott's other clients, he has always had the time for for me and we converse regularly.
I would have no hesitation in recommending him to anyone who required investment advice.
Samuel Osifeso – June 2021
I am a very satisfied and happy client to Clifford Morton. The team has proved competent and reliable. I would recommend Clifford Morton to anyone looking for a reliable and excellent investment consultancy company.
A very big thanks to Scott!
Paul – August 2021
To whom it my concern
I have invested money through Scott for the last three years, beginning as a first time investor.
Scott was very helpful with making the whole process easy to understand. Whenever I had questions, he made himself available and this put my mind to rest.
Just recently I have invested more moneys and found him as helpful as ever. Would recommend Scott to anyone looking for someone they can trust.
Paul
F. Tucker – November 2021
Thank you for all your help. I have now received full payment for my investment – very happy with my investment and would highly recommend you to anyone who wishes to invest in your company.